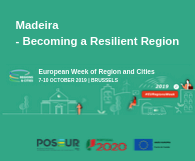 Madeira – a Resilient Region in Brussels
From Monday, October 7, 2019 2:30 PM to Thursday, October 10, 2019 3:00 PM
Madeira – a Resilient Region – is the theme of the participation of POSEUR in the European Week of Regions, in Brussels, from 7th to 10th October. We will have a creative thematic stand and a pitch session will be held on the 8th, 11-12h, with the participation of 6 speakers that will present different perspectives regarding interventions co-funded by structural funds.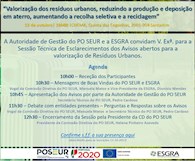 Technical Session for Clarification on Open Calls for Applications for Urban Waste Valorisation
From Friday, October 13, 2017 10:00 AM to Friday, October 13, 2017 1:00 PM
PO SEUR Management Authority will hold a Technical Clarification Session in the context of "Valuing urban waste, reducing production and landfill, increasing selective collection and recycling". This session follows on from the opening of the Calls POSEUR-11-2017-21 for Education and awareness-raising actions for the recovery of urban waste and POSEUR-11-2017-22, for the promotion of innovative systems aimed at increasing selective collection of recoverable urban waste.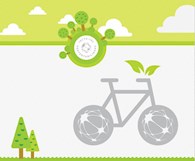 U-Bike Portugal: The Pedaling Academy - ISCTE-IUL
From Tuesday, October 10, 2017 10:00 AM to Tuesday, October 10, 2017 1:30 PM
The University Institute of Lisbon - ISCTE-IUL will promote the event "U-Bike Portugal: The Pedaling Academy - ISCTE-IUL", launching of the U-Bike Portugal Project, in partnership with Universidade Nova de Lisboa, Instituto Superior Técnico and Instituto Politécnico do Cávado e Ave. The event will be held in the Auditorium JJ Laginha, ISCTE-IUL, between 10:00 a.m. and 1:30 p.m. on October 10, 2017. See the Program and Flyer of the event.