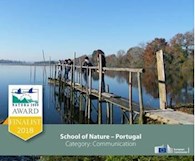 School of Nature, a project co-financed by PO SEUR, among the five finalists of the European Natura 2000 Awards
15-03-2018
"School of Nature", a project from the Center for Environmental Monitoring and Interpretation of Viana do Castelo was named one of the five finalists of the European Natura 2000 Awards, in the "Communication" category. The project, co-financed by PO SEUR with a Cohesion Fund amount of 160,356.75 €, has as partners the Municipalities of Esposende and Vila Nova de Cerveira and Coimbra University, through the Sea Institute.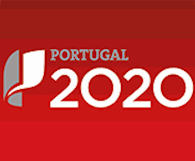 List of Operations approved under Portugal 2020 as of December 31, 2017
23-02-2018
Under the 2014-2020 Operational Programs financed by Cohesion Policy funds, 23,486 operations were already approved - as at 31 December 2017, involving a total amount of eligible investment of 19 M€ and a Community contribution of 12 M€. See the Operation List here.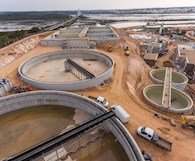 New Companheira WWTP, cofinanced by PO SEUR, will be opening soon
21-02-2018
The construction of a new Companheira WWTP, integrated in the Algarve Multimunicipal Sanitation System, is in its final phase. With a Cohesion Fund contribution of € 9,425,565.04, the new Wastewater Treatment Plant of Companheira, in the northeast of the city of Portimão, will now allow the treatment of effluents of 130,000 inhabitants. More information on the applications approved by PO SEUR up to now in the Applications - Approved Applications tab.