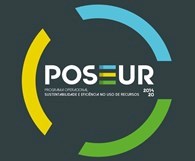 CALLS FOR APPLICATIONS NOW ACTIVE
02-02-2021
PO SEUR currently has 4 active Calls for Applications 1 on Axis I, 2 on Axis II and 1 on Axis IIII. You can consult it directly from the list below. All Calls are also available for viewing on the Calls for Applications tab.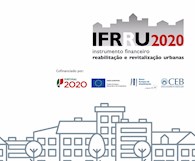 Opening of Calls for Applications to IFRRU 2020 - Cities with Future
15-11-2017
Applications to finance projects under IFRRU 2020 - Financial Instrument for Urban Rehabilitation and Revitalization are open. IFRRU 2020, which operates nationwide, is a financial instrument created under Portugal 2020, with the goal to finance urban rehabilitation operations in the Urban Rehabilitation Areas (ARU) delimited by the Municipalities. It provides all investors with 1,400 million euros for investment in urban rehabilitation, with funding from European Union funds.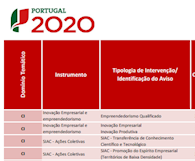 Available General Plan of Calls for Applications 2016
10-05-2016
Now available in the Applications tab - Calls for Applications for consultation and download (in Excel format and PDF) is the General Plan of Calls for Applications 2016 approved yesterday, May 9. This Plan is general and presents a forecast of opening Calls for Applications for all Programmes of Portugal 2020.