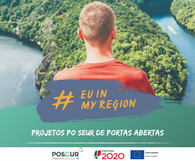 PO SEUR Projects with Doors Open in May
19-04-2018
In May PO SEUR will participate in the initiative EU in my Region, an European Commission campaign that encourages citizens to discover European projects in the area where they live and to share their images and experiences. To celebrate Europe Day, on May 9th, during this month some co-financed projects will be with Doors Open to be visited by the general public, making contact with the results of European funds more close and direct. Check out all the projects at www.euinmyregion.eu.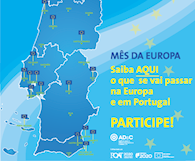 Get to Know the projects supported in your region
10-05-2016
With the celebration of another Europe Day, an initiative since 1985 celebrating peace and union among the peoples of Europe, Portugal will offer you numerous activities. Between shows, workshops and seminars, many projects supported by funds of the European Union will be opening doors to. You can also participate in the Treasure Hunt, in the Photography Contest or Blogs Contest and qualify for prizes. The campaign Europe in my Region 2016 runs throughout the month of May, as part of the Europe Day celebration.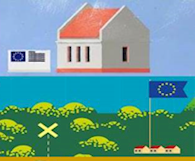 Getting citizens closer to the EU: Commission launches first "Europe in My Region" campaign
29-04-2016
The European Commission launches today the first "Europe in My Region" campaign to encourage citizens to discover and learn more about EU-funded projects all around Europe. Organised by Commission's Directorate-General for Regional Policy with the support of Managing Authorities and the Commission's Representations, "Europe in My Region" will run from 29 April to 11 June in 23 EU countries involving over 1,200 events with thousands of citizens expected to attend.