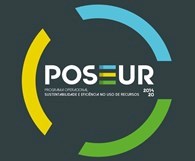 CALLS FOR APPLICATIONS NOW ACTIVE
10-11-2020
PO SEUR currently has 8 active Calls for Applications 3 on Axis II and 5 on Axis III. You can consult it directly from the list below. All Calls are also available for viewing on the Calls for Applications tab.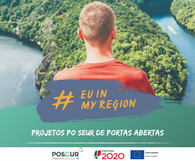 PO SEUR Projects with Doors Open in May
19-04-2018
In May PO SEUR will participate in the initiative EU in my Region, an European Commission campaign that encourages citizens to discover European projects in the area where they live and to share their images and experiences. To celebrate Europe Day, on May 9th, during this month some co-financed projects will be with Doors Open to be visited by the general public, making contact with the results of European funds more close and direct. Check out all the projects at www.euinmyregion.eu.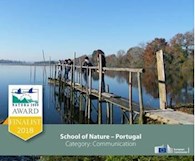 School of Nature, a project co-financed by PO SEUR, among the five finalists of the European Natura 2000 Awards
15-03-2018
"School of Nature", a project from the Center for Environmental Monitoring and Interpretation of Viana do Castelo was named one of the five finalists of the European Natura 2000 Awards, in the "Communication" category. The project, co-financed by PO SEUR with a Cohesion Fund amount of 160,356.75 €, has as partners the Municipalities of Esposende and Vila Nova de Cerveira and Coimbra University, through the Sea Institute.