School of Nature, a project co-financed by PO SEUR, among the five finalists of the European Natura 2000 Awards
15-03-2018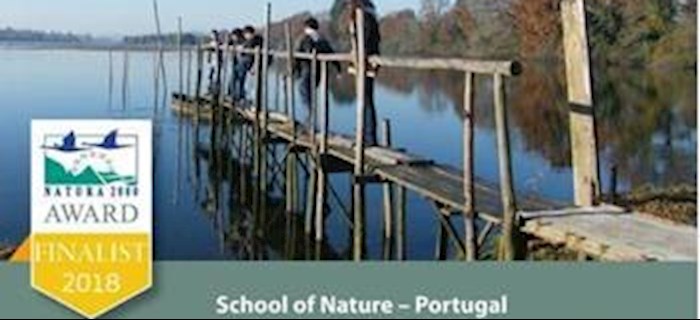 "School of Nature", a project from the Center for Environmental Monitoring and Interpretation of Viana do Castelo was named one of the five finalists of the European Natura 2000 Awards, in the "Communication" category. The project, co-financed by PO SEUR with a Cohesion Fund amount of 160,356.75 €, has as partners the Municipalities of Esposende and Vila Nova de Cerveira and Coimbra University, through the Sea Institute.
The European Natura 2000 Awards will be presented at a ceremony to be held on 17 May and aim to recognize excellence in the management of Natura 2000 sites and conservation work, showing added value for local economies and raising public awareness on the valuable natural heritage of Europe. The awards are already in its fourth edition and 75 applications were considered eligible in five categories: conservation, communication, socio-economic benefits, reconciliation of interests / perceptions and cross-border cooperation and networks.
The 75 applications were evaluated by an independent panel of experts to reduce the list to 25 finalists, with the School of Nature project being one of the 5 finalists in the Communication category.
You can vote for this project HERE.